Our Bestselling Zero Waste Kitchen Cleaners

shop now

Beautiful Shiny Hair Starts With All Natural Healthy Ingredients

Hair care
*Free Shipping On U.S. Orders Over $45
Commitment to Reduce Waste
Our personal care items are natural and package free with no artificial ingredients, along with refillable and vegan options. Each order will be carefully packaged in the smallest possible box or envelope and mailed using upcycled, plant-based peanuts, kraft paper, or recyclable materials without the use of plastic. Better for you and the Planet Earth.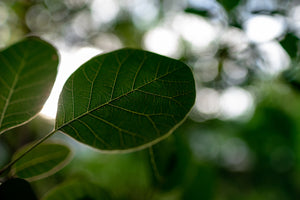 For The Planet Earth
Since the oceans provide 70% of the oxygen on our planet, pollution is one of the biggest issues we face right now. For the Earth to remain healthy, the seas must be in good shape. Without a healthy planet, all living things—including humans—will be deprived of food, fresh water, and pure air.
This is why being a conscious consumer is important, because our small choices may have a big impact. By selecting natural and reusables over single-use products, you are helping the environment and pushing corporations to make more healthier and eco-friendlier choices. You are making a difference by reducing landfill waste, carbon footprint, chemical, and plastic pollution.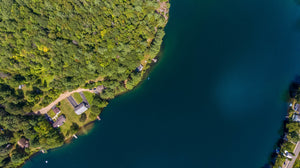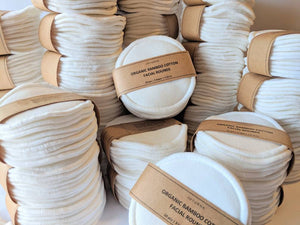 ORGANIC BAMBOO COTTON PADS
"These pads are awesome and a great way to cut back on disposable products. I use mine to apply toner, but they would also be great for makeup remover. They actually feel softer on my face than the cotton ones that are one time use. They are significantly larger than the disposable cotton rounds I was using, but I just use one half for morning and one half for evening. They wash and dry nicely. Shipping was extremely fast as well. They were in the mail the day I placed my order. I would recommend these! - Emily
Don't know what to give for Christmas? To get them started on the path to a sustainable and healthier lifestyle, you can give them an eGift Card.
Giving an eGift Card reduces our carbon footprint because no unnecessary packaging is used. It is better for our planet, Earth.
Learn More
Let Customers Speak For Us
Beautiful and bigger than expected!
This bag is fantastic quality and so much bigger than I thought it would be! It's absolutely beautiful!
Super brush!
Love this bottle brush. Fantastic
Great toothbrush
Great toothbrush! Wish it came with softer bristles. Will definitely order again.
I have not yet used this, sorry
Happy kitty!
Our cat Ophelia lives her donut catnip toy! It makes her a little cuckoo but we like watching her dash around the living room tossing the donut in the air!!
Really like this company!
I got two of the Eucalyptus Sage Green Clay Bar and two of the Lavender Geranium Clay Bar, as well as the Sisal Soap Saver Bag. The soaps smell and feel great, and they also look beautiful. The soap saver makes a great lather and leaves the skin feeling soft. Would definitely recommend.
Amazing conditioner
This small but aromatic bar leaves hair softer than any other product I have ever used! Hair was silky and highlights were particularly bright after use.
Amazing! My hair felt cleaner than ever before … and smelled yummy!
Shampoo Bars - Zero Waste Shampoo - Sakura
Awesome
Love the smell and how soft my hair is. My hair doesn't get snarled up as easly either.
Natural Whitening Mineral Tooth Powder
Hair Repair treatment for damaged hair
This is a wonderful product that smells lovely, s easy to use you can't help but feel as though you are doing your scalp & hair a favor. I love all Juturna product's, they are of excellent quality & are environmentally conscious.
Care Package Order- First time
I bought the care package for the magnesium deodorant and have not used the detox mask yet. They also sent me a Eucalyptus soap bar sample that I really like. Just a little soap goes a long way so the bar will last much longer than the average soap.
I already notice a difference!
I have used the deodorant, detox mask, and soap twice, but I can already tell the difference. I will not be going back to store bought deodorants! I also lack magnesium, so this is perfect (two birds, one stone). The lavender sachet that was a freebie is my favorite thing to smell before going to sleep. I am a forever customer now :)